Online Masses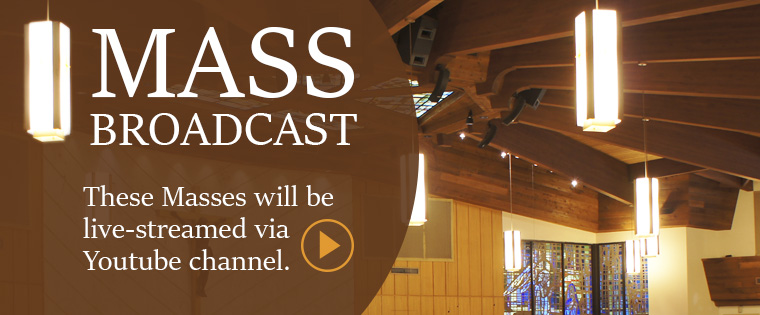 Sunday Masses and special Masses are available online as per schedule below:
Sundays Masses
Saturday (Vigil): 5:00pm (English)
Domingo: 8:00am (Español)
Holy Week Schedule
Holy Thursday: 7:30pm (Bilingual)
Good Friday: 3:00pm
Saturday: 8:00pm
Easter Sunday: 10:00am (English) - 12:00pm (Spanish)
These Masses will be live-streamed via our Youtube channel.
Estas misas se transmitirán en vivo a través de nuestro canal de Youtube.
We ask all parishioners to continue your regular financial support to our church by clicking on the "donate" button below or send in your weekly contribution by mail.
We will continue to keep you and your families in our prayers.